If you are a parent looking for a toastmasters for kids type program, you have landed on the right page!
Super Speak have been running public speaking programs for children since 2006, and is a great option for any children aged 6-15 of all abilities, confidence & skill levels.
Super Speak run a much more fun and interactive learning environment that your would usually expect in toastmasters. This ensure stronger learning outcomes for our young students.
Toastmasters for kids?
Not exactly. Toastmasters was designed for adults. Super Speak have developed our program with a "child first" approach, so you can rest assured Super Speak is the best public speaking program for children available.
Join us and see the difference!
Leading curriculum: developed over 25 years by experienced industry leaders & qualified teachers 🏆
Proven & effective: over 50,000 students have enrolled in Super Speak since 2006 💗
Great teachers: learn from some of Australia's most experienced & skilled educators & teachers 💁‍♀️
Great culture: fun, energetic & supportive. All levels of confidence & abilities welcome 🤗
Better learning outcomes: our online courses are designed specifically for the online learning environment 📈
Trusted & experienced: our original programs are proven, effective & highly commended since 2006 👐
Strong industry affiliations: with reputable speech & drama examination boards 🏫
Student resources: course materials provided to support learning at home 📖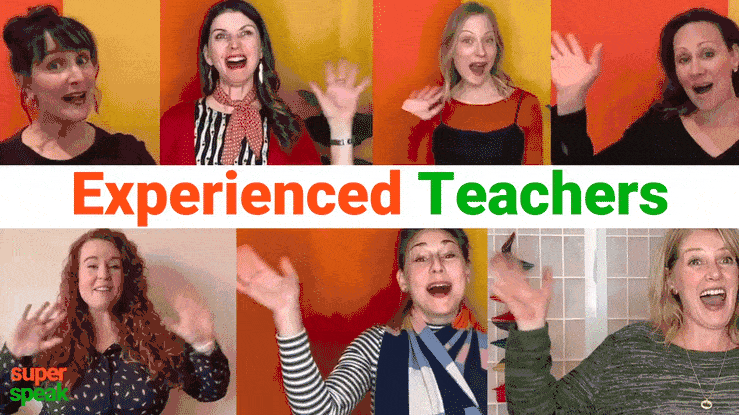 Super Speak's experienced teaching team sets them apart. They are qualified, skilled and supported by Principal Vicki Skyring (BA, B Ed, ATCL, LTCL, Trinity College London). You can rest assured your child is in the best hands!
Super Speak's curriculum covers structured public speaking & presentation skills to teach children a broad range of practical communication skills. Classes are appropriate for children of all confidence & skill levels.
Whenever choosing an education program for your child, pay close attention to the qualifications & experience of the people who have designed the courses AND the teachers. Make sure they are qualified & skilled at teaching children.
Here is a past student giving some insight as to how Super Speak has helped her in life…
Speak Well. Perform. Achieve
Enrolments are now open – BOOK HERE
03 9572 5249